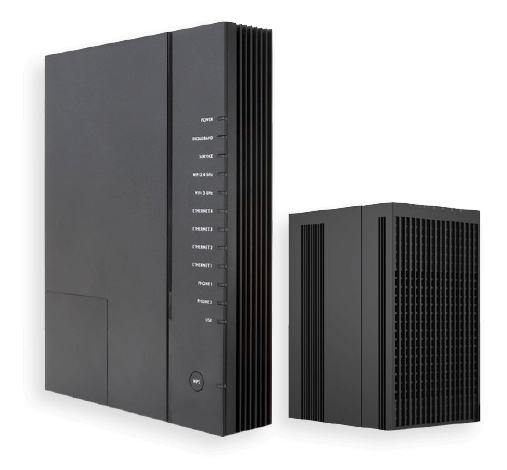 neXus In-Home Wi-Fi
neXus In-Home Wi‑Fi allows you to get high‑speed coverage in the hardest to reach areas of your home, allowing you to work, stream, and game from anywhere. Not only does neXus In-Home Wi‑Fi provide edge-to-edge coverage, it can also power all of your devices with a strong and consistent signal. It truly is Wi‑Fi without limits.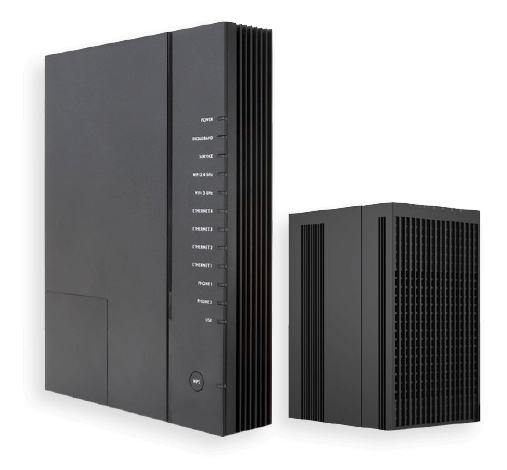 neXus In-Home Wi-Fi Router
Our GigaCenter Router allows you to seamlessly switch devices between networks, ensuring a strong connection and even stronger gaming, downloading, and binge-watching potential.
neXus In-Home Wi-Fi is capable of operating two different networks, ensuring that you get the best connection and signal strength. The 2.4GHz network provides a greater wireless range, to be used when casually surfing the web in areas like your basement or outside. The 5GHz network provides greater speed to capable devices but has a smaller range and doesn't penetrate walls as well, it's best utilized to stream on your smart TV when you're closer to your router.
Managed Wi-Fi
With neXus In-Home Wi-Fi, enjoy the peace of mind that your Wi-Fi is managed for you.  While you are able to configure the router on your own, LHTC Broadband's experienced technicians will configure and manage your Wi-Fi system for you.
Extended Network
For additional coverage, neXus Wi-Fi Mesh Extenders can be added to your In-Home Wi-Fi network. These extenders will increase your Wi-Fi strength, coverage, and provide you with a solid signal from the backyard to the basement, and everywhere in between.  They can also help to eliminate dead zones in your home caused by Wi-Fi resistant materials.
Add neXus Wi-Fi Mesh Extenders for $6.95 ea./mo.