It's Hallo-Scream! Let's have a spooky good time as we turn on Freeform, Channel 110, for 31 Nights of Halloween! From Hocus Pocus to Hotel Transylvania, Freeform has 31 days of family friendly Halloween classics! So grab your broomsticks, and gather around the couch for these devilishly delightful movies!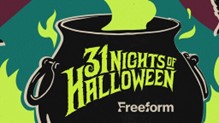 Click below for the schedule of movies!
https://www.freeform.com/collection/31-nights-of-halloween/news/31-nights-of-halloween-schedule
Treat yourself to the Ultimate Creepy Watchlist on Food Network!
The Kitchen: Oh My Gourd! – Saturday, October 14th at 11 am
Watch as the kitchen is transformed into a pumpkin patch with squash, pumpkins and gourds!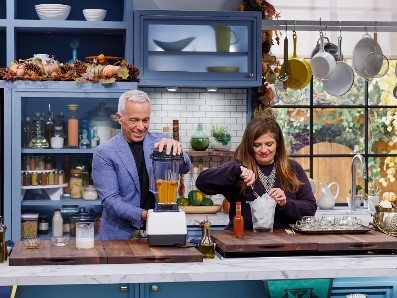 Delicious Miss Brown: Kardea's Spooktacular Party – Sunday, October 15 at 12 pm
Host, Kardea Brown, invites you into her home for her first Halloween party with a menu featuring Pepperoni Mummy Strombolis, Sheet Pan Tomato Soup, Jack-lantern Jambalaya Stuffed Peppers and Graveyard Ice Cream Pie!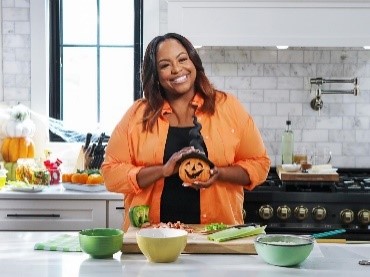 Outrageous Pumpkins: Giants on Parade – Sunday, October 22 at 10 pm
Watch as carvers compete to win the $25,000 and coveted prize belt.
Halloween Wars: Don't Go in the Attic! – Sunday, October 29 at 9 pm
Jonathan Bennett is the host as the final two teams of pumpkin carvers, cake decorators, and sugar artists compete to create the creepy creature that will win over the judges to capture the crown as Halloween Wars Champion and win $25,000 prize.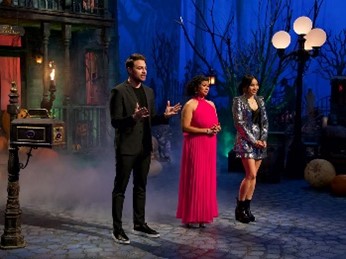 Halloween Baking Championship: Step Fright Up – Monday, October 30 at 9 pm
Watch as John Henson commemorates the lost souls of Henson & Sons Carnival, with finalists making flourless desserts. Then bakers create cakescapes depicting new carnival attractions for the grand re-opening, and where judges will name the Halloween Baking Champion!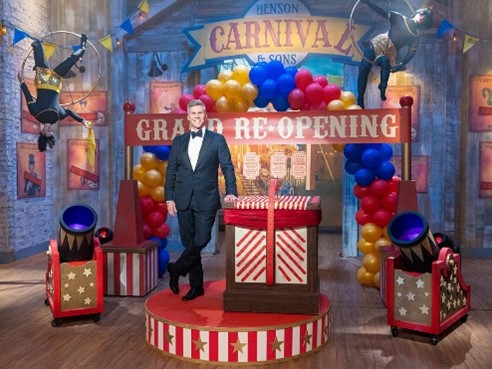 Halloween Cookie Challenge: Halloween Slice and Bake and 3D Haunted Mirror – Monday, October 30 at 10 pm
Four top cookie makers take on the hardest technical challenge – slice and bake cookies! Hosts Duff Goldman and Rosanna Pansino look at the remaining three cookie makers' creepy 3 D haunted mirrors- each on having something spooky trapped inside. The mirror-maker with the best creation will take home $10,000.