neXus Fiber Optic
Internet Service
LHTC Broadband Internet speeds are faster than ever with neXtreme – Gigabit Internet! It's so fast that the whole family can surf, share, game & stream at epic speeds. And with SpeedSync, you can upload as fast as you download!
Gigabit Fiber
LHTC Broadband offers speeds up to 1 Gbps on our fast, reliable 100% Fiber Optic network.
SpeedSync
All of our Fiber Internet services include SpeedSync which includes the same download and upload speeds.
Wi-Fi
Connect all of your devices with ease using our Wi-Fi service.
Don't just go extreme,
Go neXtreme!
Take your Internet experience to the next level with neXtreme Gigabit service. Perfect for the Internet heavy users who have multiple devices, stream movies, game, video chat, and have the need for speed!
neXus Internet Plans
Enter your address in the bar above to see services and pricing available in your area.
Enter address above for pricing
SpeedSync
3 Mbps
Download & Upload
Enter address above for pricing

SpeedSync
10 Mbps
Download & Upload
Enter address above for pricing

SpeedSync
25 Mbps
Download & Upload
Enter address above for pricing

SpeedSync
75 Mbps
Download & Upload
Enter address above for pricing

SpeedSync
1 Gbps
Download & Upload
*New customers only. Regular rates apply after the promotional period. Cannot have had Internet service in the past 90 days.
Taxes and fees not included. Cannot be combined with other offers.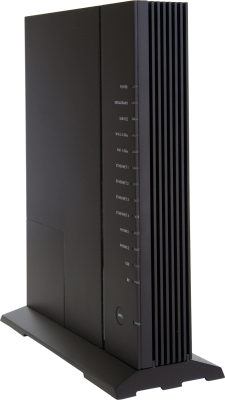 neXus In-Home Wi-Fi
Add Wi-Fi for $5.95/mo. Connect all of your devices in your home to your neXus Internet connection! It's simple and easy to use and can be added to any level of service. Call Today!
LHTC Broadband offers a program to help our low-income residential customers keep their communication service. This Federal program is called Lifeline 135 Service. If you are a low income residential customer you may qualify.
Lifeline 135 gives a monthly credit off your service. Customers have a choice on where to apply this credit. The credit may be applied to Voice Only Service or Internet Service, which may be part of a bundle. Discount is valid with only one provider.
How to Qualify for Lifeline 135 Service:
Lifeline 135 Service:
You can get Lifeline 135 if: No one claims you as a dependent on their Federal Income Tax Return, unless you are 60 or older and you are in one of these programs:
Supplemental Nutrition Assistance Program (SNAP) (Food Stamps)
Supplemental Security income (SSI)
Medicaid
Federal Public Housing Assistance (FPHA)
Veterans Pension or Survivors Benefit Programs
Tribal Specific Programs
Bureau of Indian Affairs (BIA) General Assistance
Tribal Temporary Assistance for Needy Families (Tribal TANF)
Food Distribution Program on Indian Reservations (FDPIR)
Tribal Head Start (only households that meet the income qualifying standard)
How to apply for these programs:
You can apply for Lifeline 135 by calling your local LHTC Business Office.